---
It's hard to believe the sun is still out, what fantastic weather for getting out and running your maxitrak locos.

We recieved a lovely email from the satisfied owner of this lovely Class 25 who ran it at GL5 in Lincoln at the weekend. What an absoloutelyfantastic set up with all those wagons. It really goes to show that our locos have some pulling power. 


It's always great to see these trains out and doing what they were built to do, especially when they look as good doing it as this one does. The Class 25 is one of our popular 5" gauge electric engines and features a wealth of detail.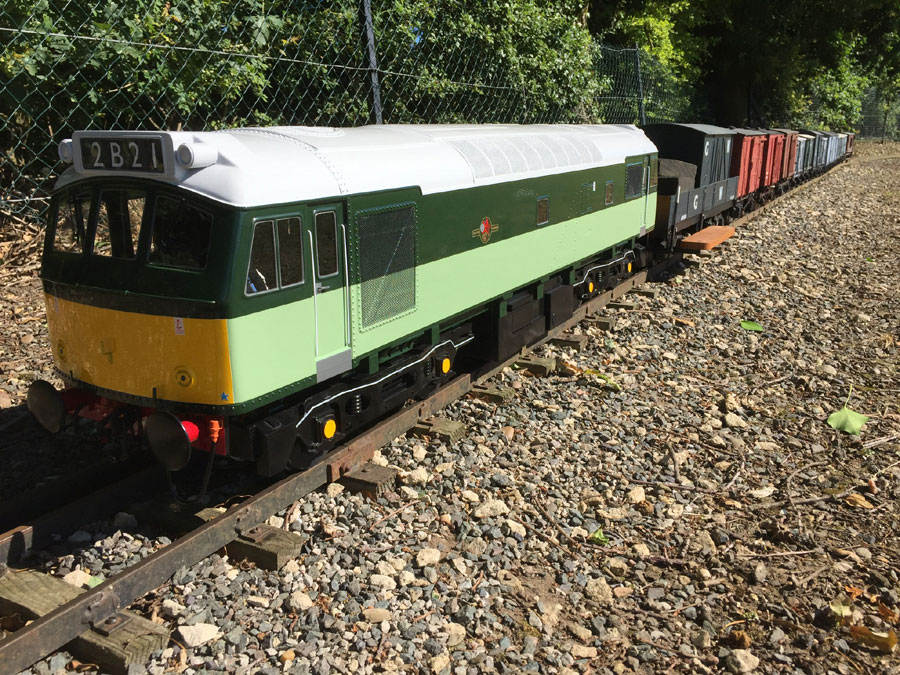 Not only were we represented by the lovely Class 25 but there was also the apperance of one of our brand new Brush Shunters. This one has been kit built and finished to an amazingly detailed standard. I particularly like the plain yellow as oppesed to the standard wasp striping we usually see on this model.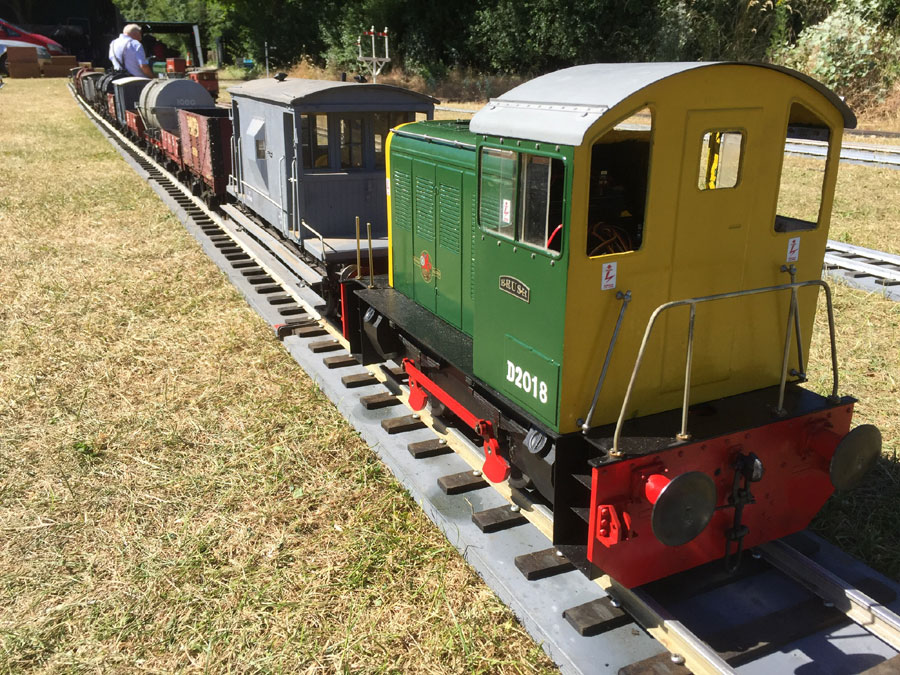 Thank you to everyone who has sent us their pictures and don't forget you too can share your photos by emailing them to Info@maxitrak.com with the subject line 'Share Station'
---
© Maxitrak Ltd
10-11 Larkstore Park,
Lodge Road,
Staplehurst,
Kent,
TN12 0QY
Email: Info@maxitrak.com