---
Fom the 11th-13th Maxitrak were exhibiting at the National Model Engineering & Modelling Exhibition in Doncaster. The small team of just two, packed up some of our favourite locos and off they went. 

Shows are always an exciting experience, a chance to show off a finished product to a potential customer in person rather than through photographs. Not everyone is able to get down to our showroom and have a look for themselves so sometimes hasty snap shots are all you might see until your loco arrives. We also speak to customers every day on the phone or via email but rarely do we get to see them in person, which is another benefit of the show. We get to put a face to the names!



Pictured is our stand, lovingly set up to display the diverse range of models that we offer. It's not easy moving these models about but I think the boys did a great job making everything look great.
Below is a picture of our 5" Brush, it's first time at a trade show and increasingly popular.




Here is another of our popular models, the 3/4" Allchin in all its variety. We are expecting to see these back in stock very soon.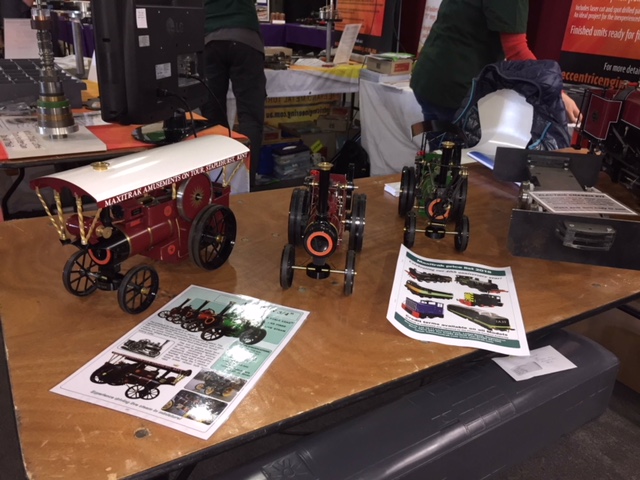 We'd like to thank everyone who took the time to come and speak to us over the weekend, to look at our models or even just for a chat. We really do love meeting the customers and it reminds us just why we do it.

---
© Maxitrak Ltd
10-11 Larkstore Park,
Lodge Road,
Staplehurst,
Kent,
TN12 0QY
Email: Info@maxitrak.com